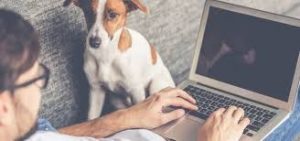 You've probably heard buying a home will be the single most important purchase of your life. We also know locking in your financing is the key to making sure you get the home you desire. Many of you often ask, is completing a home loan application online a fast and easy process? Or is it paperwork that I should do in person?
We believe that the best lending experts work with you personally on every part of your application. Whether you complete your application online or in person, you should feel confident that you are getting the best customer service.
So why apply online?
You will often get the best rate through an online lender, and the application can be processed quickly to ensure you don't miss out on the home of your dreams. Applying online is secure and safe, and it's set up so you can fill out the application and provide supporting documents as your timeline allows.
Also, be sure to ask if there could be additional costs later in the process, including any finances you may need at closing. Notice if your lender avoids discussing potential fees with you. If so, the loan and the person with whom you are working may just not be the right fit for you and your situation.
We also suggest if you choose to apply online, you find a reputable, experienced, local lender who can support you through the entire effort. Lenders based in your city usually don't have the high overhead bigger banks do, and are typically personally invested. As such, they will be available to deal with any last-minute document requests, or delays in funding or at closing. It's happened, and though it's hard to believe, a non-local lender can be difficult to connect with when needed. This lack of communication can even cause the entire contract to fall through.
If you are ready to apply online, click here to get to our secure server and our two-step online application process. Still have questions about applying online or in-person? Contact us now!