Tired of being turned away?
Even if you don't have money down, we can find a way to help you get into a home. As your local Madison mortgage lender, we make the mortgage process easy by keeping you on track and telling you what you will need to do, each step of the way.
Looking for a competitive lender?
Easy Mortgage offers competitive rates, access to a wide range of programs, and the lowest closing costs for Wisconsin home buyers. We pay for the appraisal, title, everything! Discover our range of home loan programs, today.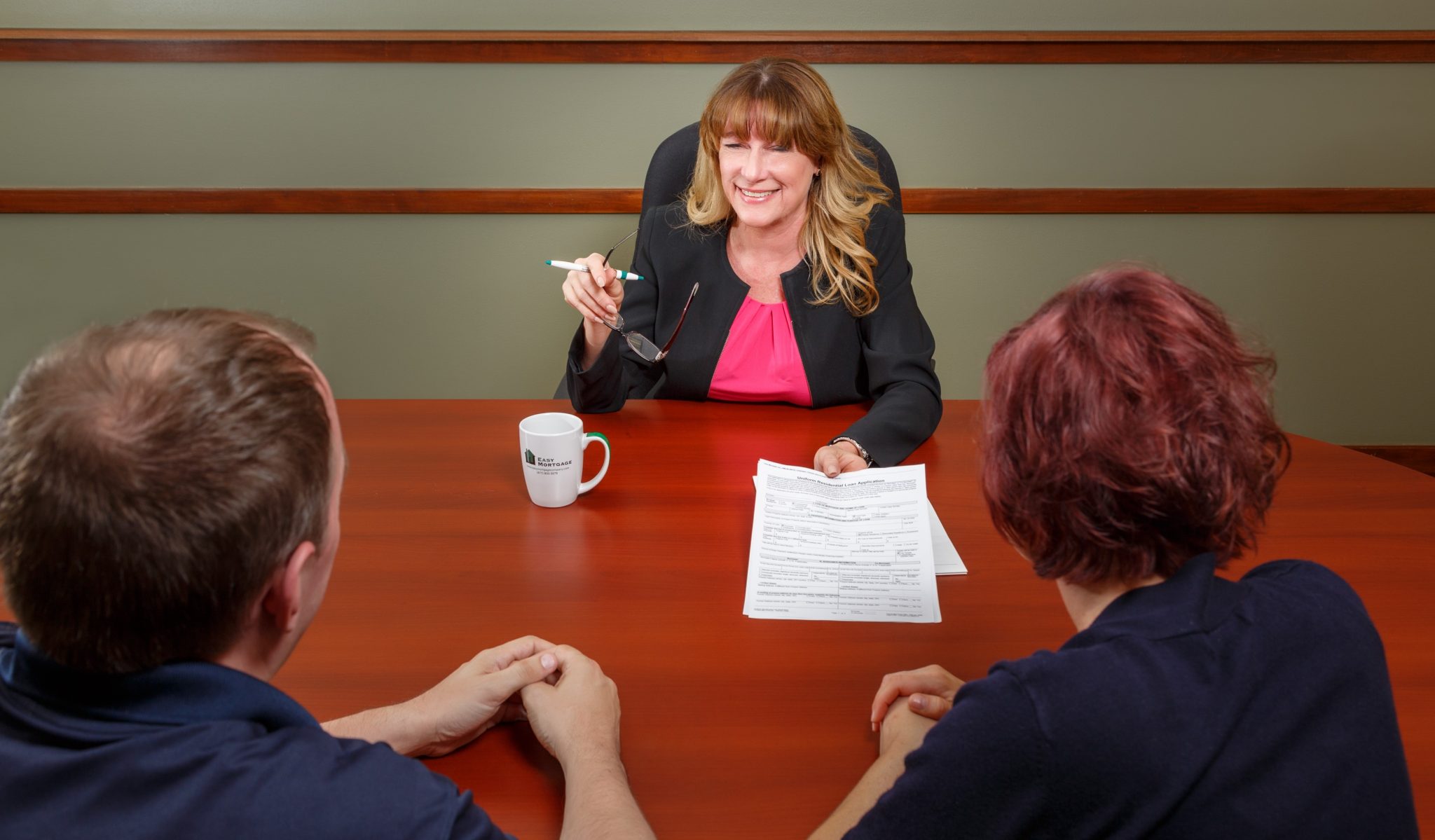 Home buying is personal. Our Easy Mortgage Madison, Wisconsin team wants to be your personal lender and is ready to help you every step of the way.
We are accessible. When you call or email, you will receive a timely response (not like banks which can take days to get back to you and weeks to approve your application). At Madison, Wisconsin's Easy Mortgage, you can be approved in 72 hours or less.
We pride ourselves on offering you, our customers, the most responsive service, along with the best interest rates, and lowest closing costs.
Online Home Loan Application
Easy Mortgage is located in Madison, Wisconsin, and makes it easy to apply online. And because we value the security of your information, your online home loan application is submitted to us through our 100% secure server. 
As always, we have no upfront application costs, and no fees are incurred for finding out what loan program best fits your individual needs.
Have a question? Ask an Expert here!
…or contact us now at (608) 833-3800
As one of the most trusted mortgage lenders in Wisconsin, we offer wholesale rates from over 15 different investors. We shop 15+ investors for the best interest rate/closing costs for the loan that best fits your needs. It's why we're able to offer rates lower than other Wisconsin mortgage lenders.
Comparing quotes from different lenders can make the mortgage process confusing. Our goal is to earn your trust by streamlining the mortgage process, exceeding your expectations, and saving you money!
FHA, USDA & VA Loans
0% Down Purchase Loans
Low-Cost Purchase & Refinance Loans
Jumbo Loan Programs: Fixed or Variable & No Loan Cost Option
First-Time Home Buyer Programs
No Loan Cost Programs
FHA & USDA Streamline Financing
Making Home Affordable Programs
How Much Can I Afford?
One of the most popular questions we get over the phone is, "how much can I afford?" Because we believe it should be all about making the process easy, you'll have total accessibility to one of our Madison, Wisconsin mortgage lenders, who is a qualified loan expert, to answer your questions every step of the way.
No Down Payment Programs
At Easy Mortgage, we offer several affordable, no down payment home loan options for homebuyers in the Madison, Wisconsin, area.
"Just wanted to send you guys a quick email to thank you for making this the easiest mortgage loan application process I've ever experienced! I've worked with mortgage companies in the past and got hit with hidden fees I didn't expect. I want to thank you for being upfront with everything and for making this a simple and straightforward mortgage experience."
~Wayde E.
"When our current bank was unable to assist us, Josh Bittner of Easy Mortgage helped us obtain a VA home loan. Josh was professional, courteous, and extremely helpful in gathering the numerous documents needed for the loan underwriters. He was very knowledgeable and, more importantly, he was able to explain the process and documents in understandable terms. At closing, he had all the papers organized and ready to sign; it was very painless. I'm extremely impressed and would and would highly recommend him for any type of loan."
~K. Berthoud
"Working with Tom Krueger from Easy Mortgage through our refinancing was such a fantastic experience. He demonstrated a character not often seen in the world of finance, one of integrity, honesty, and trust. He has outstanding communication skills and finance knowledge. Tom kept us informed throughout every aspect of refinancing, which really built our trust in him and in Easy Mortgage. Thank you, Tom, for all your work in assisting us with keeping our house."
~Jim and Cindy M.
"Josh Bittner is a great financial help. I turned to Easy Mortgage for help securing a VA home loan as a first-time homebuyer, and Josh went through the mounds of paperwork with the style and grace of a seasoned professional. The end results were fantastic. I would and will recommend Josh and his team to all my friends!"
~Matthew M.
"One day, while working at the 128th Air National Guard in Milwaukee, Wisconsin, I came across a community poster telling me how I could finance a home mortgage with pretty good rates. I contacted Easy Mortgage and was put in touch with Kelly Diny. At first, I was extremely skeptical of the whole "Easy Mortgage" process, but believe them when they say it's easy. Kelly was beyond professional, attentive, and extremely organized. She's has a very easy-to-deal-with approach compared to other specialists. Kelly has helped me finance a new home and refinance, and both times she's gone above and beyond to achieve spectacular results for me. I honestly feel bad because I didn't have to do anything. They really took good care of me."
~T. Davenport
"I had the pleasure of working with loan officer Kelly Diny on the purchase of my condominium using my VA Loan. Kelly was in constant contact with me regarding the loan and what documents I needed to get to her for the underwriter. She kept the process on track and delivered big time so that my closing happened on time. Would highly recommend Kelly and her team to anyone thinking about purchasing a home. Very happy with the whole experience and am now settled in my new place with a great loan that fits in my budget."
~Jeff F.